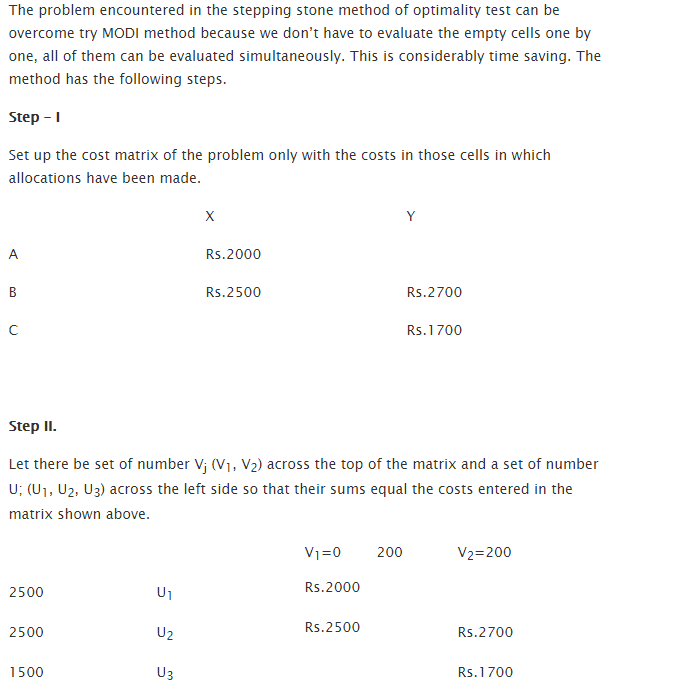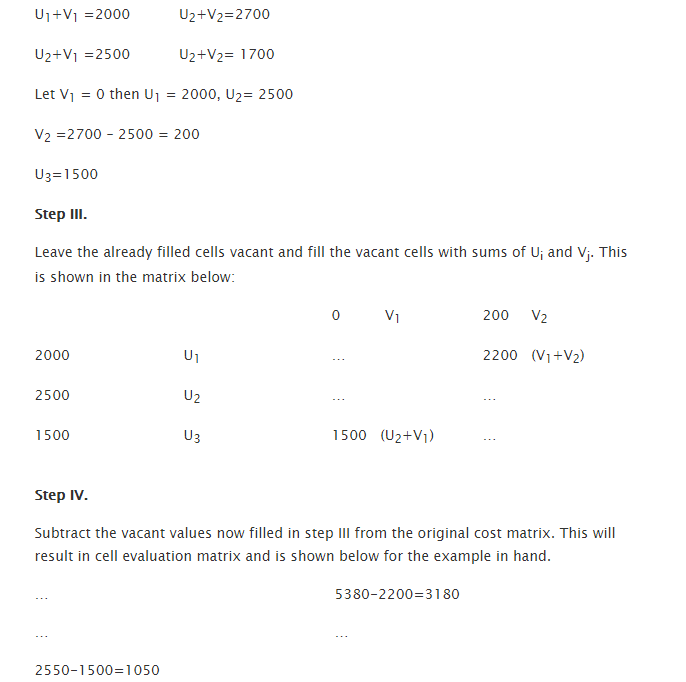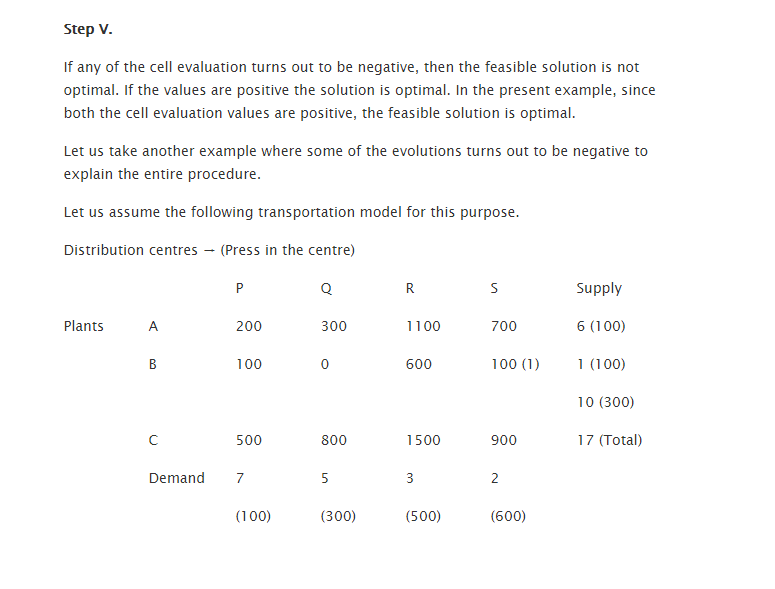 In most cases, for getting the financial calculations correct, students choose out the stepping stone method. However, to ease this problem comes the MODI method or the Modified Distribution Method that is far easier than the Stepping Stone Method.
The Modified Distribution method implies certain steps where initially a feasible solution is given, and it is further taken to allocation of various values in different matrixes. Also, certain matrixes provide maximum value that has to be allocated.
In case there are a large number of destinations and sources, it is imperative that this method is used in place of the stepping stone method. Also, here empty cells are evaluated, and giving a computational scheme that is straight, it reduces complexity and cost of each empty cell is taken into account.
Links of Previous Main Topic:-
Links of Next Finance Topics:-