Ace your accounting class with
Accounting Homework Help
Get error-free solutions from expert accountants online for your Accounting Homework Help.
N

Honest Pricing

N

Better Grades

N

Money-back Guarantee
Accounting Homework Help
Get Help from Qualified Online Accountants
Accounting Assignment Help
Experienced online accountants
On-time delivery
Our accounting assignment help service assists students with their accounting homework tasks.
The experts providing the service are generally experienced accountants (CA/CPAs) or accounting professors with the knowledge and skills to help students understand the subject matter. They are well-versed in accounting terms such as debits and credits, trial balance, double-entry accounting, Generally Accepted Accounting Principles (GAAP) and International Financial Reporting Standards (IFRS). The accounting assignment help service is generally offered online, allowing students to access the help they need anytime, anywhere.
Financial Accounting Help
Help with financial statements
Balance sheets and income statements
Financial accounting help assists students and individuals in preparing and analyzing their financial statements. This includes the preparation of balance sheets, income statements, and cash flow statements. It also includes budgeting, forecasting, and financial analysis to help businesses make informed decisions.
The professionals providing this service are trained and have the knowledge and skills to help clients understand and manage their financial information. This service can be especially beneficial for small businesses, start-ups and individuals who are not experts but want to make sure their financial statements are accurate and comply with accounting standards.
Financial accounting assignment help can be provided in different forms, like online tutoring, video conferencing, written solutions or on-site assistance, depending on the your needs and preferences.
Connect with accounting helpers
Interactive virtual whiteboards
Connect with our expert accounting tutors from the comfort of your own home, anytime, anywhere with our convenient online tutoring platform. Schedule sessions at your convenience and review recorded sessions for extra support. Our online accounting tutoring includes interactive tools such as virtual whiteboards, audio and video conferencing, and real-time messaging, to make your help with accounting more engaging and personalized.
Get Accounting Help in Three Steps:
Our Workflow
Step 1
Submit your homework
Describe your task requirements, and set the deadline using our online form.
Step 2
Connect to qualified tutors
Receive instant quotes from experts. Pay using secure payment gateways.
Step 3
Get accurate solutions
Receive plagiarism-free work within your mentioned deadline.
A Trusted Accounting Homework Helper
Since 2012
MyHomeworkHelp is an online learning platform that facilitates students to achieve academic excellence in subjects like accounting. Students can simply say "do my accounting homework" on any accounting topic and gain more clarity. We also help you acquire top grades in examinations by boosting your preparations.
Connect with our expert accounting tutors from the comfort of your own home, anytime, anywhere with our convenient online tutoring platform. Schedule sessions at your convenience and review recorded sessions for extra support. Our online accounting tutoring includes interactive tools such as virtual whiteboards, audio and video conferencing, and real-time messaging, to make your help with accounting more engaging and personalized.
Accounting Assignment Help Service
Get help with accounting homework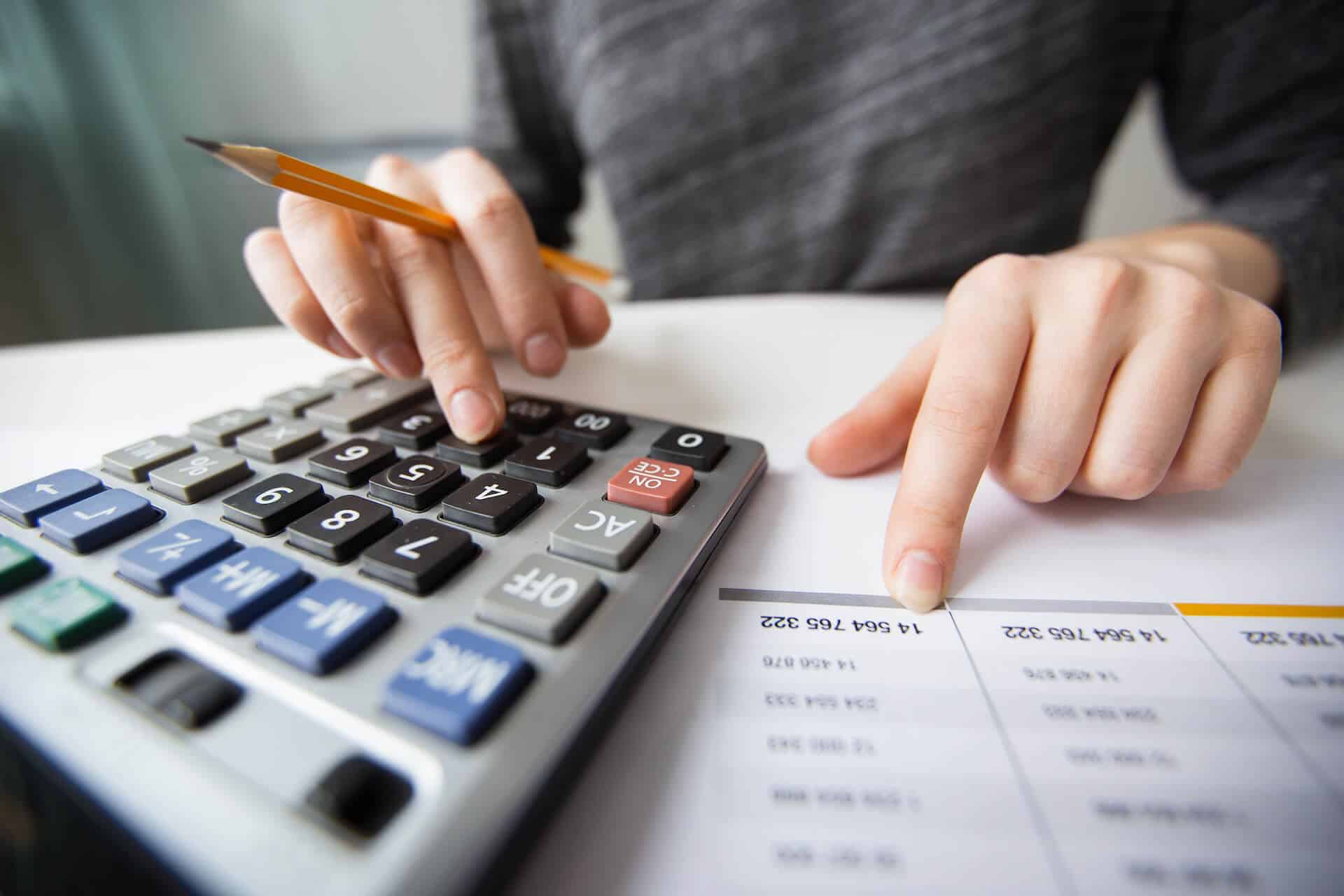 What makes MyHomeworkHelp the best accounting homework help provider?
MyHomeworkHelp stands out as the best accounting homework help provider for several reasons:
Expert tutors: Our team of online accounting tutors are experts in a wide range of fields within accounting. They have extensive knowledge and experience in these areas and can provide comprehensive assistance with all accounting homework and assignments.
Customised services: Every student has different needs and learning styles. Some students require full calculations to be shown, other require an excel sheet based calculation. We strive to customise our services to fit your needs to ensure you get the most out of our help.
24/7 availability: Our customer support is available 24/7, so you can receive help whenever needed.
Timely delivery and plagiarism-free work: We guarantee timely delivery and plagiarism-free homework solutions so you can submit your work on time and with confidence.
Secure and private chat: We offer a secure and private chat board for direct communication with your assigned tutor, so you can discuss your requirements and ask for updates on your work.
Affordable prices: We offer competitive prices for our services, so you can get the help you need without breaking the bank.
Why students need Accounting Homework Help?
Students may need help from accounting tutors for a variety of reasons. Some common reasons include:
Difficulty understanding the material: Accounting can be a challenging subject, and some students may have difficulty understanding the concepts and problem-solving methods covered in accounting class.
Lack of time: Many students are juggling multiple classes, extracurricular activities, and part-time jobs, leaving them with little time to devote to their accounting homework.
Limited access to resources: Some students may not have access to the same resources as their peers, such as textbooks or study guides, which can make completing homework assignments more difficult.
Difficulty with problem sets: Accounting problem sets can be complex and time-consuming, and some students may have difficulty completing them accurately and efficiently.
Difficulty with exams: Accounting exams can be challenging, and some students may have difficulty preparing for them and performing well on the day of the exam.
Accounting software expertise: Many accounting classes and assignments require using specialised software such as QuickBooks, SAP, or Tally. These programs can be complex and challenging to navigate, and students may need help with using them effectively.
Why pay for college accounting help?
Paying for college accounting homework is a wise decision for students struggling with their coursework. With help with accounting homework and homework help accounting services, students can get the support they need to understand complex accounting problems, complete assignments accurately and on time, and improve their grades. College accounting help gives students access to experienced professionals who can provide guidance, answer questions, and offer valuable insights into the accounting subject matter.
Additionally, paying for college accounting homework can save students significant time and stress, allowing them to focus on other essential aspects of their academic and personal lives.
What accounting help services do we provide?
Our accounting help services cover various important accounting topics to help college students and/or individuals in managing their accounting and financial questions. Our experienced accounting helpers are here to help you with all your accounting assignment help needs. We provide services in the following areas:
Financial Accounting: Our financial accounting homework help covers preparing financial statements, such as balance sheets, income statements, cash flow statements, financial statement analysis. We also help in tax accounting homework, budgeting, forecasting, and financial analysis.
Cost Accounting: Cost accounting homework help includes helping with cost analysis, cost-benefit analysis, and cost management. We also help with accounting homework questions of managerial accounting.
Data Analytics: Students often need help with data analysis to gain insights and make data-driven decisions. Our data analytics help include data visualisation, data mining, and advanced analytics to help businesses understand their performance and identify areas for improvement.
Auditing Accounting: Our auditing help include internal and external audits to ensure compliance with financial regulations. We also provide audit support, including testing and documentation review, to help you meet your auditing requirements.
Benefits of Online Accounting Homework Help
We cover multiple accounting subject topics on which students can get help from us. There are several benefits to getting online accounting homework help from us, including the following:
Accurate and reliable help with accounting: Our team of experienced accounting helpers is highly skilled in accounting and can provide accurate and reliable solutions to your accounting homework problems.

Time-saving: Getting help with accounting homework can save you significant time, allowing you to focus on other important tasks or activities of college life.

A better understanding of the coursework: Our experts can explain the accounting concepts and calculations in a way that is easy to understand, helping you to improve your understanding of the accounting coursework. If you want the accounting task solutions to be hand-written or presented as an excel sheet, we'll do it for you.

Boost your grades: With our help, you can improve your grades and achieve better results in your accounting coursework.

Stress relief: Accounting project can be stressful, especially when balancing multiple classes and other responsibilities. Getting help with your homework can reduce the stress and anxiety associated with completing your assignments.

Access to resources: We provide a wide range of resources and materials to help you with your accounting project, such as practice problems, study guides, and tutorials.

Flexible scheduling: We offer our services around the clock and are adaptable to your schedule, so you can get help whenever you need it.

Cost-effective: Our pricing are affordable and cost-effective, making it easy for students and individuals on a budget to get the help they need. We accept payment options from all major credit cards and PayPal.
Get Accurate Help with Accounting
Accuracy is essential when working with accounting tasks. Academic grades depends on having precise and correct solutions to accounting problems. That's why it's important to get help with accounting from a trusted and reliable expert.
Students of all levels can get accurate accounting homework help from our service. Our team of knowledgeable tutors and subject matter specialists is well-versed in a range of accounting subject topics and can provide you with straightforward explanations to help you grasp the material. we keep a strict policy against plagiarism and are entirely original. If in a rare occurrence, you are not happy with our service, we also provide a money-back guarantee.
Benefits of
Our Homework Help
70+ Subjects
Our team of professional academic writers are experts in their fields and are well-equipped to handle any complex subject. You can always count on one of our specialists to assist you.

Short Deadlines
We understand the importance of meeting deadlines and we pride ourselves on being able to deliver tasks quickly. No matter how tight the deadline, we will complete your homework on time.
Chat with Expert
Stay in touch with your expert by utilizing our secure chatboard for all your queries and concerns. You can easily check progress and make sure your work is on the right track.
Free Revisions
We strive to ensure complete customer satisfaction. We offer free revisions to make sure our clients are happy with the final product. Your satisfaction is our top priority.
Accounting Homework Help
Dan

Hello and Thanks for accurate help in my accounting assignment.
29 January 2019
Auditing Help
Norka A
I got wonderful grade for my auditing task answer sheet. All thanks your help.
29 June 2019
Accounting Help
Denzel

I am happy with my final solution file and the work being done was professional. It matched 95% with my proffessor's answers.Thank you!
10 September 2022
Report Writing Help
Zhu W
I got my tax report help writing help from them. The expert followed all my instructions and the work done was fabulous.
9 December 2022
Cell Biology Help
Mary F
I requested help on financial auditing task with property tax also. The expert understood US taxation laws and provided me absolutely correct answers and A-grade for me.
Evolution Essay Homework
Hyun J
I used them for two accounting problems last semester. The expert gave me all correct answers in excel format. Thanks.
11 January 2020
Frequently Asked Questions
How do I submit my accounting homework?
Getting accounting assignment help is very simple with us. Students can either send us their biology homework via email or they can upload it to our online form here. For a quicker response, You can also chat with us at WhatsApp and submit homework directly. You are sure to get a response from our side within 10 minutes. You can pay using secure PayPal or major credit card gateways.
Who will do my accounting homework?
If you're a college student who is wondering who will "do my accounting homework", you have come to the right place. Our online accountants are experts in all fields in accounting, including financial accounting, managerial accounting, cost accounting, tax accounting, auditing, etc. They carry extensive knowledge and experience in these areas and can provide comprehensive assistance with all accounting assignments.
Additionally, they are well-versed in the latest accounting standards and regulations and stay updated with the latest developments in the field.
How much will accounting assignment help cost?
Each assignment is quoted a unique price. It is based on (i) complexity of task, (ii) your deadline and (iii) tutor's estimate of the time it will take them to complete your homework. There are no obligations, and you are free to discuss the price quote with the tutor.
We also accept partial payment to start working on your assignment help. You can pay the remaining amount when your task gets completed. No pressure of up-front payment. No hidden order costs. We do not have a monthly fees or minimum payments for services.
Can I pay someone to help me with my accounting homework?
Yes, you can pay online accounting tutor for accounting assignment help. There is nothing wrong with asking for help from trained and professional subject tutors to clarify doubts regarding any accounting assignment or coursework.
What mode of payment is acceptable?
There are several ways to pay for homework help:
Credit/Debit Card: You can use your credit or debit card to make a payment online. We accept VISA/MASTERCARD/AMEX.
PayPal is a secure online payment service that allows you to pay for essay writing services using your account balance or linked bank account.
Can I chat with my accounting homework helper?
Yes, you can chat with your accounting homework helper using our secure chatboard. The chats are encrypted both ways to secure your privacy. This makes your contact with the tutor directly & confidentially, so you can better explain any requirements or changes if needed or just need updates on your biology assignment.
You can't contact the experts outside of chat board platform. Sharing any personal information, including but not limited to contact information, goes against our Terms and Conditions and therefore may result in permanently blocking you from the platform. We take any personal data very seriously and we do it for the safety of our users.
Can I get free accounting homework help?
Our services are not free because we provide customized, high-quality homework solutions. We have a prepaid system that ensures professional accounting homework helpers are paid fairly for their work and time. We believe that the value of their expertise and the effort they put into crafting each assignment justifies the cost of our service.
Is My Homework Help Legit?
My Homework help is absolutely legit! We are the leading providers of college homework services since 2012. We connect you with experienced tutors for your assignment and make sure you get completed answers before deadline. Our guarantee is high-quality assignment solutions or your money-back. It's that risk-free! Furthermore, everything about you is kept confidential.
Can I trust you for help with accounting homework?
Yes, you can trust us for help with accounting homework. Our knowledgeable accounting tutors and subject matter experts are committed to offering students of all grade levels the best possible support with their accounting homework and assignments. We make every effort to give students the finest support we can because we recognise how important it is for knowledge in the field of accounting to be accurate and trustworthy.
Additionally, we have a rigorous policy against plagiarism, and all of our solutions are 100% original. If you are not happy with our service, we also provide a money-back guarantee.
So, you can trust us for help with accounting homework and be sure of getting high-quality and accurate assistance to achieve academic success.
What about privacy & confidentiality?
Using My Homework Help is absolutely safe. We care about your security, therefore we encrypt all personal data to make every user feel safe while using our services and we don't share any personal information with any third parties without your permission. Your credit card information is not stored anywhere at My Homework Help, and use of PayPal relies on their secure payment networks. Your identity, payment and homework are in safe hands. You can always be certain of getting professional help and remaining anonymous, while using My Homework Help.