Safe & Quick PayPal Checkout
All Major Credit Cards Accepted
Experience the convenience and security of paying with your preferred credit card. Our Safe and Secure PayPal Checkout ensures your transaction is protected. Whether you're a PayPal account holder or prefer to use a credit card, our process is designed for your ease and security. Visa, MasterCard, American Express, and more – all major cards are welcome here, safeguarded by PayPal's robust security measures.
How to Complete Your Payment
Fill in Your Details: Enter Full Name and Email Address for contact purposes.
Enter Payment Amount: Input the Amount (USD) quoted for the homework service.
Apply a Discount Code (Optional): Enter your coupon code in Discount Code field for savings.
Review Total: Total (USD) includes the 4% PayPal fee, calculated automatically.
*Additional Fees: A standard 4% PayPal processing fee is automatically included in the total amount.
After Submission:
You'll be redirected to a secure PayPal page.

Here, you can opt to log in to your PayPal account or proceed with the payment using any major credit card through PayPal's guest checkout feature.

PayPal's guest checkout allows non-PayPal users to complete their payment without having to create an account.
Homework help in 3 easy steps. Fast!
1. Submit your assignment. Receive free quote.
Use our online quote form to submit your homework details, expected deadlines. Attach any relevant documents. Our team will review and submission and send quote at the earliest.
2. Pay using secure payment gateway.
We accept all major credit cards as well as PayPal as mode of payments. Our price quotes are student-budget friendly, maintaining a high student satisfaction rating.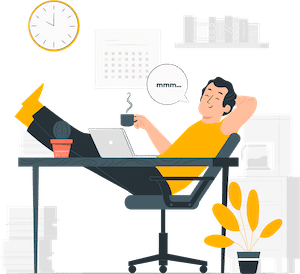 3. Just sit back and relax.
Our subject experts get working upon payment confirmation. We provide regular updates on your ongoing task as it moves closer to completion. Completed work gets mailed to you before deadline! Along with plagiarism-free report.