Pay Securely with PayPal
We accept payments through both PayPal and Credit cards.
Pay Now
How it Works
Make Payment via PayPal
We accept payments through both PayPal and Credit cards. For making payment, just follow these simple steps:
Enter your details (Name, Email) and the amount to be paid and click on the button "Pay Now".
You would be directed to the Secure Payment Gateway where you can make payment through either
To make payment through PayPal, enter your relevant account details.
If you do not have PayPal account, select the option "Pay with my Credit or Debit Card".
If you are NOT able to make payment via PayPal
Homework help in 3 easy steps. Fast!
1. Submit your assignment. Receive free quote.
Use our online quote form to submit your homework details, expected deadlines. Attach any relevant documents. Our team will review and submission and send quote at the earliest.
2. Pay using secure payment gateway.
We accept all major credit cards as well as PayPal as mode of payments. Our price quotes are student-budget friendly, maintaining a high student satisfaction rating.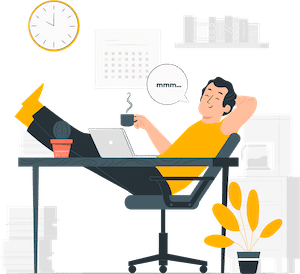 3. Just sit back and relax.
Our subject experts get working upon payment confirmation. We provide regular updates on your ongoing task as it moves closer to completion. Completed work gets mailed to you before deadline! Along with plagiarism-free report.