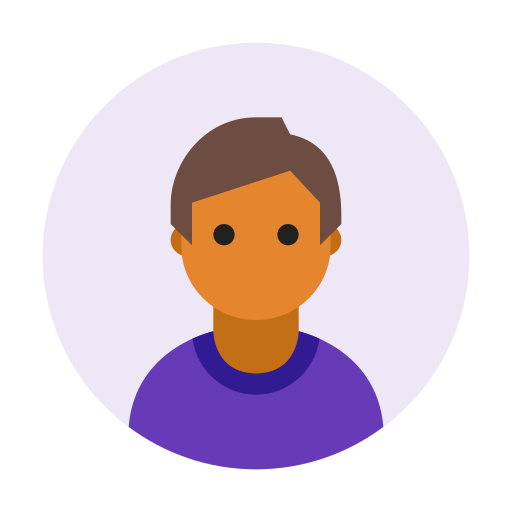 Mark

Member Since - Apr, 2017
562 Completed Projects
Introduction
Hello! I am Mark, an experienced online academic expert at My Homework Help with a strong focus on statistics. Over the past five years, I have been dedicated to providing top-notch tutoring and academic writing services in Statistics. My expertise has been recognized by countless clients, and I have built a solid reputation on many tutoring platforms.

My specialization lies in statistics, and I possess an in-depth understanding of various statistical concepts, methodologies, and data analysis techniques. Whether it's probability, hypothesis testing, regression analysis, or any other statistical topic, I am well-equipped to handle complex assignments and projects with precision and accuracy.

I take great pride in communicating complex statistical concepts clearly and understandably. My goal is not only to help students excel in their assignments but also to foster a deep understanding and appreciation for statistics. I am dedicated to delivering high-quality work that meets each project's specific requirements and academic standards.

In addition to my expertise in statistics, I possess excellent research and analytical skills, enabling me to conduct thorough investigations and provide insightful interpretations of data. I am well-versed in statistical software such as SPSS, R, and Excel, allowing me to perform detailed data analysis and generate accurate results. My commitment to academic integrity is unwavering. I ensure that all my work is original, plagiarism-free, and properly cited using the appropriate referencing styles. Moreover, I adhere to strict deadlines, providing timely and reliable services to my clients.

Education Background
🎓 Bachelor's degree: Mathematics and Statistics from the University of Nairobi


Reviews & Ratings (142 reviews with 4.6 ratings)
MHH_MK_54312 - Germany

The customer provided a positive review based on the following reasons: ✅ Thoughtful and well-organized content. ✅ Reliable and trustworthy work ethics.

User: 51567
MHH_YT_89756 - USA

The customer provided a positive review based on the following reasons: ✅ Effective problem-solving skills. ✅ Consistently high-quality output.

User: 81362
MHH_EW_45132 - USA

The customer provided a positive review based on the following reasons: ✅ Profound subject matter expertise. ✅ Exceptional professionalism.

User: 47176
MHH_RK_98623 - Canada

The customer provided a positive review based on the following reasons: ✅ Profound subject matter expertise. ✅ Exceptional professionalism.

User: 27382
MHH_SN_15629 - Denmark

The customer provided a positive review based on the following reasons: ✅ Impressive research and references. ✅ Thorough and well-referenced work.

User: 79495
MHH_TS_12357 - Germany

The customer provided a positive review based on the following reasons: ✅ Respectful and responsive communication. ✅ Thorough and insightful analysis.

User: 15755
MHH_SK_30198 - Italy

The customer provided a positive review based on the following reasons: ✅ Respectful and responsive communication. ✅ Timely completion of milestones.

User: 27689
MHH_AR_12345 - USA

The customer provided a positive review based on the following reasons: ✅ Thoughtful and well-organized content. ✅ Reliable and trustworthy work ethics.

User: 36432
MHH_SS_35792 - USA

The customer provided a positive review based on the following reasons: ✅ Unique and creative solutions. ✅ High level of expertise in the subject matter.

User: 16716
MHH_LW_45832 - USA

The customer provided a positive review based on the following reasons: ✅ Effective problem-solving skills. ✅ Great attention to detail.

User: 54588