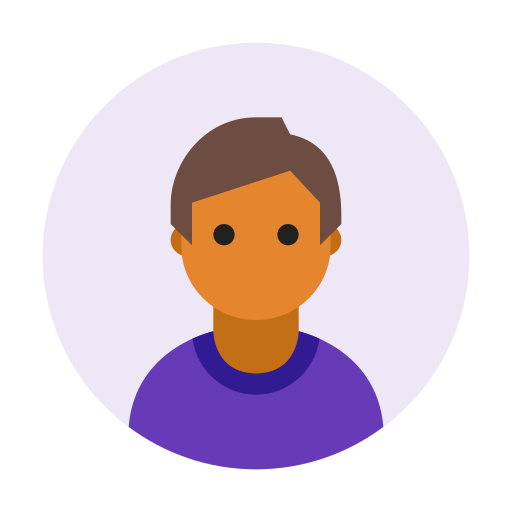 Dr. Stefan Radu

Member Since - Jan, 2020
316 Completed Projects
Introduction
Welcome to my profile. I am a chemistry expert from Romania, covering all areas of chemistry, including organic chemistry, inorganic chemistry and more. 📚 As a dedicated tutor, I specialize in simplifying challenging concepts, assisting with problem-solving exercises, and helping you grasp the fundamental principles of chemistry. Whether you're struggling with balancing chemical equations, comprehending reaction mechanisms, or interpreting spectroscopic data, I'll break down these topics into manageable and easily understandable explanations.

Furthermore, I can guide scientific report writing, research paper composition, and chemistry-related assignments. With a keen eye for detail and a thorough understanding of academic writing conventions, I'll help you structure your work effectively, present your findings coherently, and support your arguments with scientific rigor. I'm well-versed in citation styles, such as APA, MLA, and Chicago, ensuring your work meets the required formatting guidelines.

🌟 Whether you're a high school student seeking a solid foundation in chemistry or an advanced undergraduate delving into complex chemical phenomena, I'm here to assist you on your academic journey.

📚 Get ready to unlock the secrets of chemistry and witness the incredible connections between atoms, molecules, and the world around us.

Education Background
🎓 Bachelor's degree in Chemistry from University of Bucharest, Romania
🎓 Master's degree in Physical Chemistry from Babes-Bolyai University, Romania
🎓 Ph.D. in Chemical Sciences from Alexandru Ioan Cuza University, Romania

Reviews & Ratings (113 reviews with 4.6 ratings)
MHH_AL_78065 - Australia

Great chemistry help! The expert's explanations and resources enriched my learning experience in chemistry.

ARJUN GUPTA
MHH_MK_54312 - Germany

The customer provided a positive review based on the following reasons: ✅ Thoughtful and well-organized content. ✅ Reliable and trustworthy work ethics.

User: 29379
MHH_YT_89756 - USA

The customer provided a positive review based on the following reasons: ✅ Effective problem-solving skills. ✅ Consistently high-quality output.

User: 45308
MHH_EW_45132 - USA

The customer provided a positive review based on the following reasons: ✅ Profound subject matter expertise. ✅ Exceptional professionalism.

User: 62032
MHH_EL_46789 - USA

I am grateful for the chemistry support. The expert's guidance and explanations helped me overcome challenging chemical topics.

EMMA LI
MHH_EW_45132 - USA

I highly recommend the chemistry assistance. The expert's guidance enhanced my understanding and problem-solving abilities in chemistry.

EMILY WILLIAMS
MHH_RK_98623 - Canada

The customer provided a positive review based on the following reasons: ✅ Profound subject matter expertise. ✅ Exceptional professionalism.

User: 31447
MHH_SK_30198 - Italy

The customer provided a positive review based on the following reasons: ✅ Respectful and responsive communication. ✅ Timely completion of milestones.

User: 49377
MHH_AR_12345 - USA

The customer provided a positive review based on the following reasons: ✅ Thoughtful and well-organized content. ✅ Reliable and trustworthy work ethics.

User: 31192
MHH_OL_89075 - USA

The chemistry support exceeded my expectations. The expert's knowledge and assistance were instrumental in my success in chemistry.

OLIVIA LEE