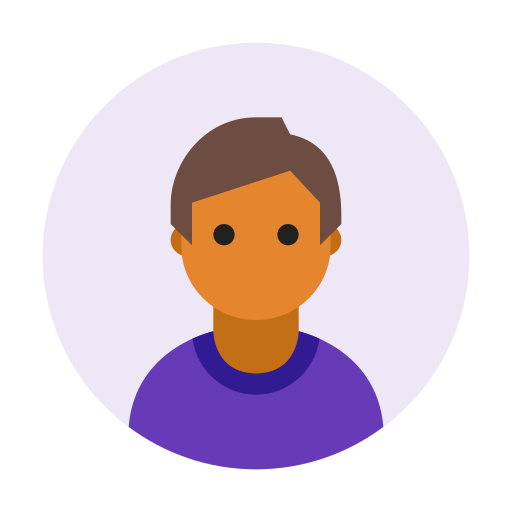 Ninja Coder21

Member Since - Oct, 2021
201 Completed Projects
Introduction
Hello! I am Code Ninja, an expert in computer programming. I am a dedicated expert in assisting students in their journey to mastering the art of programming. I have helped over 100 students excel in their coding skills and achieve their programming goals. From tackling complex algorithms to building innovative applications, I am here to provide comprehensive guidance and support. My expertise spans various programming languages, including Python, Java, C++, and JavaScript. I am also knowledgeable in popular frameworks and technologies such as Django, React, and Node.js.

I can guide and support various programming assignments, covering algorithmic problem-solving, application development, web development, database management, software engineering, code review, and debugging. Whether you need assistance understanding complex algorithms, building innovative applications, creating dynamic web solutions, optimizing database performance, developing robust software solutions, or refining your code for efficiency, I am here to lend my expertise 🎯.
Education Background
🎓 Bachelor's Degree: Computer Science from the University of Athens, Greece.
🎓 Master's Degree: Software Engineering from the Aristotle University of Thessaloniki, Greece.


Subject Covered
computer-science
web-development
Reviews & Ratings (99 reviews with 4.6 ratings)
MHH_EL_61298 - Canada

He's the best in computer science! 🏆 I owe my success to his expert guidance.

EMILY LIU
MHH_YN_60128 - Japan

His skills in Ruby on Rails are exceptional! - He developed a user-friendly and efficient app for my business.

YUKI NAKAMURA
MHH_EA_94732 - Sweden

Thank you so much for your web development expertise! 🌟 You made my site look stunning.

EMIL ANDERSSON
MHH_JO_84396 - Belgium

I'm grateful for Ninja's guidance in Node.js! - He helped me build scalable and powerful applications.

JAMES OHMINO
MHH_SC_72019 - USA

He's a pro in Ruby on Rails! - My web app development process was smooth and efficient with his support.

SOPHIA JOHNSON
MHH_HZ_45192 - China

He's a coding wizard in Go! - His backend solutions are efficient and scalable.

HUI ZHANG
MHH_AT_41569 - Canada

🎯 Great job on my programming task! He aced it and delivered ahead of time.

AVA THOMPSON
MHH_DG_53048 - Spain

I can't thank Ninja enough for his knowledge in TypeScript! - He made my frontend development enjoyable and productive.

DANIEL RODRIGUEZ
MHH_SN_15629 - Denmark

The customer provided a positive review based on the following reasons: ✅ Impressive research and references. ✅ Thorough and well-referenced work.

User: 87505
MHH_MR_32871 - Italy

🔥 Great experience with him in coding! His quick responses and support made everything smooth.

MATTEO RUSSO